"This is from the Oct. 5, 2004 Edition of Woman's World magazine."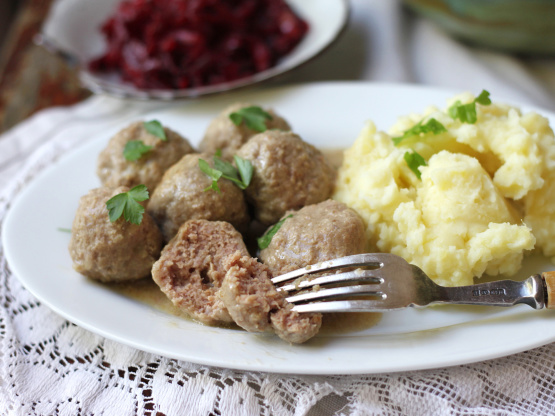 Crock Pot Swedish Meatballs
4 recipe photos
Directions
In bowl, combine bread with 1/2 cup water; let stand until absorbed (about 2 minutes).
Stir in beef, yolks, 2 tablespoons parsley, onion, salt, mustard, ginger, garlic, and pepper.
With wet hands roll heaping tablespoonfuls of meat mixture into balls, about 60.
Place in crock pot.
In bowl, mix together soup and flour; pour over meatballs.
Cook on high until cooked through (about 4 hours); stir.
Stir in sour cream and Worcestershire sauce.
Serve sprinkled with remaining parsley.