"From American Heart Associations Booklet on Healthy Recipes. This is one of the few recipes I've posted that I have not personally tried, but I'm trying to reduce my number of booklets and clipouts so I want to save it for trying later on in the fall."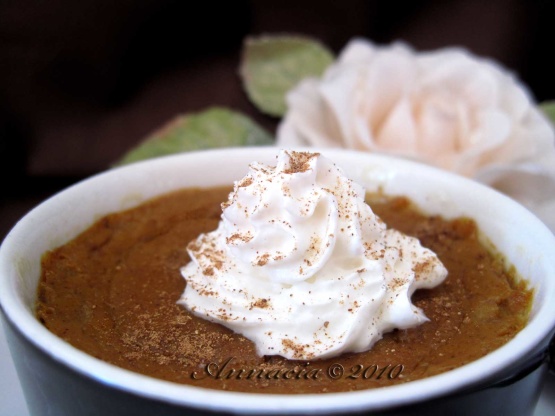 Crunch Pumpkin Pie
1 recipe photo
Directions
Preheat oven to 425°F.
To prepare crust ~~~ Mix oats, flour, almonds, sugar, and salt in a small mixing bowl.
Blend oil and water in a measuring cup with a small whisk until emulsified.
Add oil mixture to dry ingredients and mix well. If needed, add a small amount of water to hold mixture together.
Press into a 9-inch pie pan and bake for 8-10 minutes or until light brown.
Remove crust from oven on place on wire rack.
Turn down oven to 350°F.
To prepare filling ~~~ Mix sugar, cinnamon, nutmeg and salt in a bowl.
Add egg and vanilla and mix to blend ingredients.
Add pumpkin and milk and stir to combine.
To make the pie ~~~ Pour filling into prepared pie shell.
Bake at 350F for 45 minutes or until knife inserted near center comes out clean.