"I used to eat my sandwiches and chips like this sometimes as a kid and remembered loving the crunch in the sandwich! I thought it'd be a fun recipe to post and maybe for kid's lunch box surprises or something :)"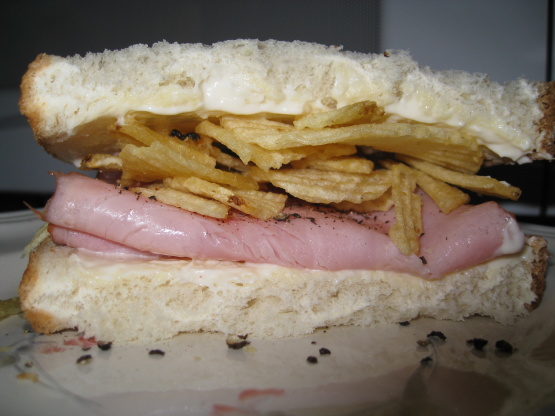 Crunchy Sandwich
5 recipe photos
Directions
Place bread slices in front of you. Spread mayo on each slice.
Add 2 slices of deli ham on 2 of the bread slices.
Now grab a handful of your favorite types of chips (i'd always do it with hot cheetos! yum!). Place the chips on top of the ham covering it.
Now top off with a slice of tomato and lettuce. Place the other 2 bread slices on top!
Bite in and enjoy that yummy CRUNCH! :D.