"Reliable and simple. They have always turned out good and have been a favourite to family everytime. Make sure you dont play with it and do it fast. Goodluck and Enjoy"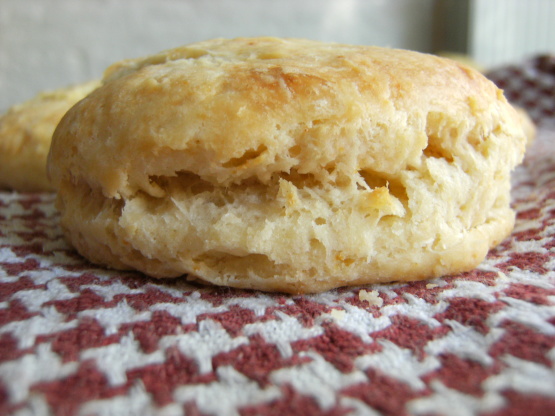 Crunchy yet Moist Scones
3 recipe photos
Directions
Preheat oven 220 degrees. Sprinkle flour over flat baking tray.
Sift flour into medium bowl. Add sugar. Using your fingertips rub butter into flour mixture until it resembles fine bread crumbs.
Add milk. Use a flat bladed knife to mix until dough begins to come together. Turn onto a lightly floured surface and knead gently until dough comes together.
Flatten dough with the palm of your hand until 2cm thick. Use a 5cm cutter to cut out scones. Place onto baking tray 1cm apart. Bake for 14-16 minutes or until goldn and cooked through.
Serve warm with Jam and Cream.