"One of the best dips for crudites. Terrific with broccoli and cauliflower, and other hearty vegetables like carrots. If you use storebought mayonnaise, use the optional yogurt or sour cream to balance the sweet-salty taste. Enjoy!"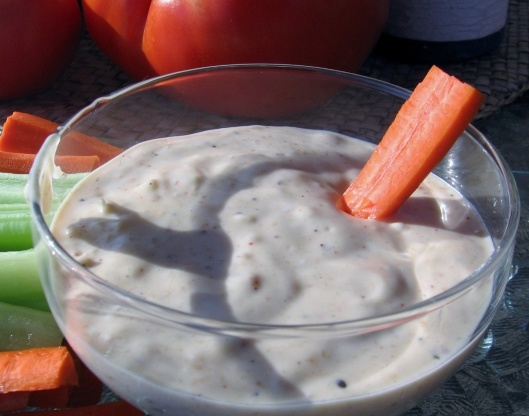 Curry Mayonnaise With Mango Chutney
1 recipe photo
Directions
Chop the chutney if it's chunky and stir it into the mayonnaise along with scallions, curry, and enough lime juice to make it tart but nicely balanced in taste.
Stir in a pinch of cayenne, or more if desired. Add yogurt or sour cream if using.
Cover and refrigerate for at least 1 hour.
Taste before serving to make sure balance is correct and add a little more lime juice if it seems too sweet. Enjoy!