"This recipe uses ground up oatmeal to get in whole grains and soluble fiber but still maintain a lovely light texture and sweetness. Feel free to mix up the fruit and nuts, but the date-apricot-almond combo is quite luscious."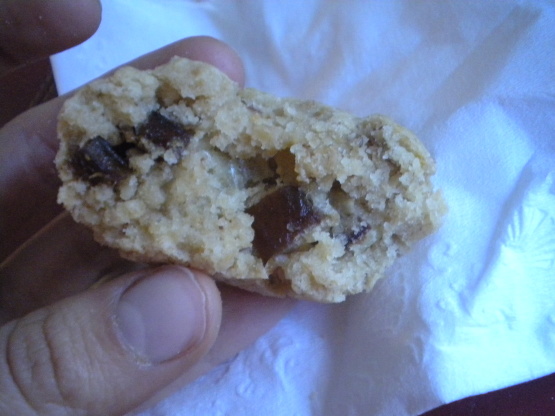 Date Nut Muffins
1 recipe photo
Directions
Put oatmeal into a blender or food processor and blend until it is the texture of coarse flour.
Combine it with the other dry ingredients (all purpose flour through baking powder) in a large bowl and set aside.
Combine wet ingredients (egg through water) with a whisk.
Make a well in the dry ingredients and pour in the wet ingredient mixture, stirring until barely combine.
Finely chop the almonds, dates, and apricots, and fold into the dough.
Bake in a greased muffin tin for 20-22 minutes or until a toothpick in the center of the muffin comes out clean.