"These are amazing and look like you spent all day making them. I've seen them for sale for over $15.00 each. But let's face it, I'm cheap, so I came up with an easy way to make them myself. I bring these every year to Thanksgiving, but they are a great treat anytime! Enjoy!"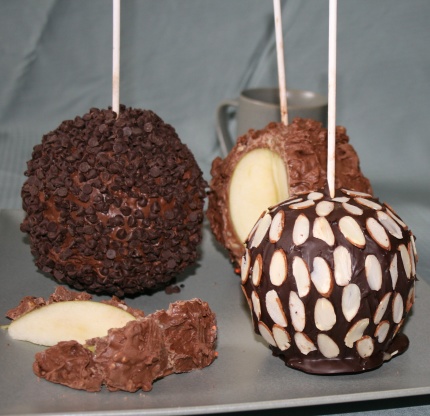 Double Dipped Apples
1 recipe photo
Directions
Wrap each apple in two sheets of caramel. (I find these in the produce section of my grocery store.).
Place a candy stick into each apple.
Set apples aside on waxed paper sheet from the caramel kit.
Melt chocolate according to directions.
Dip apples into the melted chocolate coating completely.
Let excess chocolate drip off.
Dip apple into topping of your choice.
Let cool on the paper sheets from caramel wraps.