"WARNING! This is uber hot! If you have any reaction to peppers, this can send you into severe state of attack. This is NOT for the kiddies or the whimps! DragonFyre Oil is my Wife's own recipe, and I have not seen it anywhere else. Ever. This makes a fantastic dipping sauce, or a fine condiment to any meal."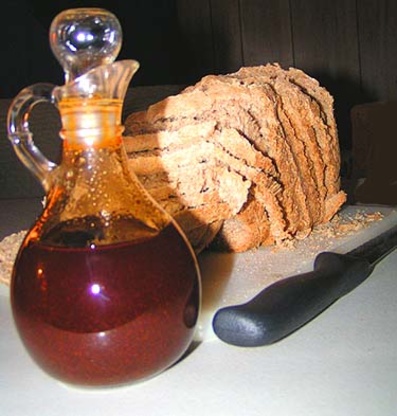 Dragon Fyre Oil
1 recipe photo
Directions
Warm oil in small pot, slowly stirring in powdered ingredients. You may need to grind down table salt with a mortar and pestle, if possible.
Using a funnel, pour into karafe and let stand 10 days. Shake three times daily to mix thoroughly.
After standing, reheat and pour through cheesecloth or coffee filter back into karafe. Add 2 tbsp balsamic vinegar, if desired and enjoy!