"Light, delicious, simple, and easy to whip together quickly!"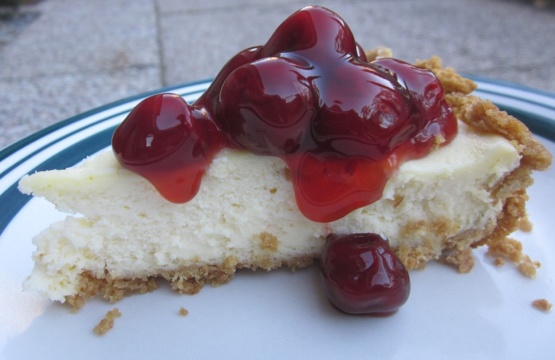 Easy Cheesecake
5 recipe photos
Directions
1. Melt the butter and mix with sugar and graham cracker crumbs. Press into bottom of cake/pie pan to make the crust. Tip: Use a smaller pie pan to press it into the dish and shape the crust.
2. Bake for five minutes at 300 degrees. Cool.
3. Put egg yolks, cream cheese, sugar, vanilla extract, lemon juice in a large bowl. Beat until smooth and creamy.
4. Whip egg whites until fluffy and stiff with egg beater.
5. Fold batter into egg whites until all the batter and whipped egg whites are evenly distributed. Pour mixture into now cooled crust.
6. Bake at 300 degrees for 45 minutes.
Optional: top with canned cherry pie filling (or other topping of your choice).