"A simple take on potatoes au grautin."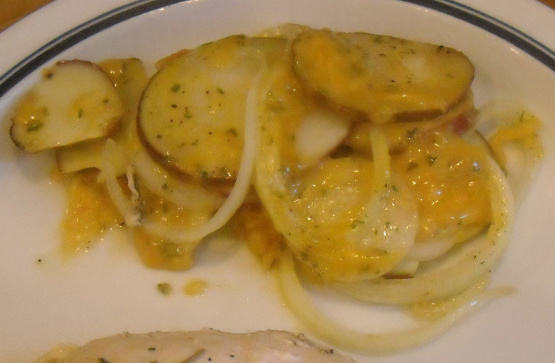 Easy Cheesy Potatoes
2 recipe photos
Directions
Preheat oven to 350°F.
Slice the potatoes very thin.
Place half of the sliced potatoes in a oiled 2 quart casserole dish.
Place half of the sliced onions on the next layer.
On top of that sprinkle half of the salt, pepper, and dried parsley.
Now place a layer of 1/2 cup of your cheddar cheese.
Repeat the last four steps (3-6) making another layer of each.
Cover the dish and bake 15 min or until potatoes are tender.