"Recipe source: local newspaper"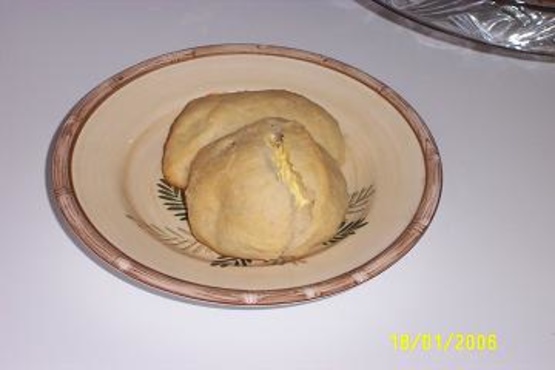 Easy Dinner Rolls
3 recipe photos
Directions
In a large bowl mix together first 7 ingredients (oil - eggs).
Stir in flour one cup at a time until a soft dough is reached.
Cover dough with plastic wrap and place in refrigerator two hours before using (dough may be made ahead up to five days before using).
Form dough into 2-inch balls and place in a large greased cake pan one inch apart. Cover with plastic wrap and/or a damp cloth. Let rise until double (30 minutes - 1 hour).
Preheat oven to 375 degrees F.
Bake rolls for 20 minutes or until golden.