"The liqueur gives this sauce a fruity flavor as well as its luscious pink color. Try it as a non-fat option for a cake topping as well as a side dish, or even breakfast or dessert! From Ellen Brown."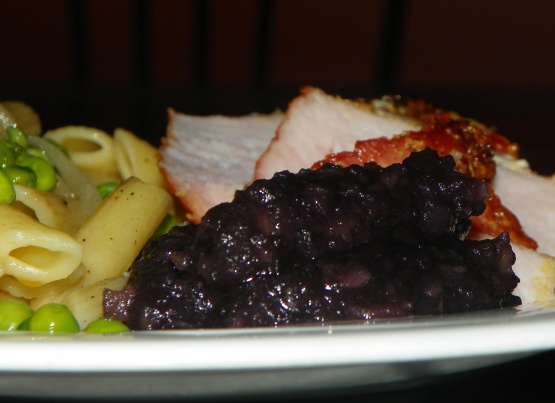 Easy Pink Applesauce
3 recipe photos
Directions
Peel, core and slice apples. (Since the peel is the healthiest part I said to myself you're the boss, applesauce, and went ahead and left on the peel but for texture/presentation like store-bought applesauce you may want to peel your apples.).
Place apples in your crockpot and pour the Crème de cassis over them.
Cook on low for 5-6 hours or on high for 2-3 hours, or until apples are very tender. Your home will smell WONDERFUL during this time.
For a chunkier sauce (my recommendation), mash apples with a potato masher. You can do this right in the hot crockpot. For a smooth sauce like store-bought versions, puree mixture in a food processor or blender.
Chill, tightly covered, until ready to serve.