"This is right off the Sunny Select Bag of Peas. It's lighter in calories and fat then most split pea recipes. Delicious!"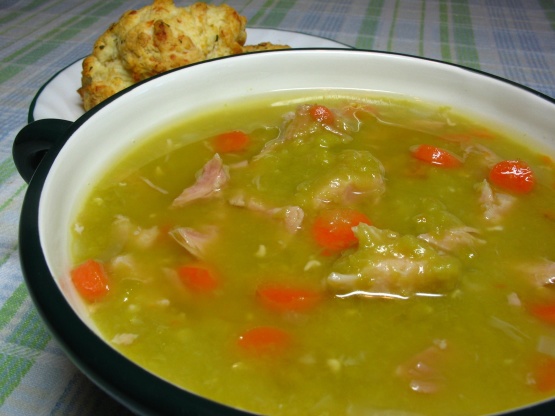 Easy Split Pea Soup
2 recipe photos
Directions
Rinse peas, add water, and bring to a boil simmering for 2 minutes.
Remove from heat, cover and let sit for 1 hour.
Add remaining ingredients and heat to a boil.
Reduce heat, simmer, covered 2 1/2 to 3 hours or until peas are soft.
Remove bone and slice up meat adding it to soup.
Enjoy!