"I dont dread peeling eggs anymore. And No more waiting to peel eggs. Let me know if this helps!!! I got this from the Joy Of Cooking cook book."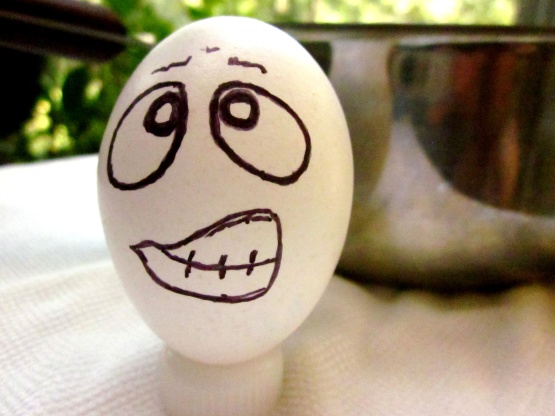 Egg Peeling for Egg Salad
1 recipe photo
Directions
place eggs in pan with water and bring to a boil.
boil for 12 minutes.
fill a medium size bowl with cold water and a trays worth of ice cubes.
place eggs in ice water after the 12 min for 2 minutes and keep water in pan boiling or bring back to a boil.
Gently drop eggs back in boiling water for 30 seconds to 1 minute.
they are ready to peel I put them back in the ice cold water agian just to cool off for a minute.
So easy and I do it every time now! I got this from the Joy Of Cooking cook book.
Let me know what you think.