"Since adopting a vegan diet two years ago, I found the food I missed most was eggs! (I thought it would be pastrami, but who knew?) This recipe combines the flavors of my favorite eggless egg salads tasted along the way."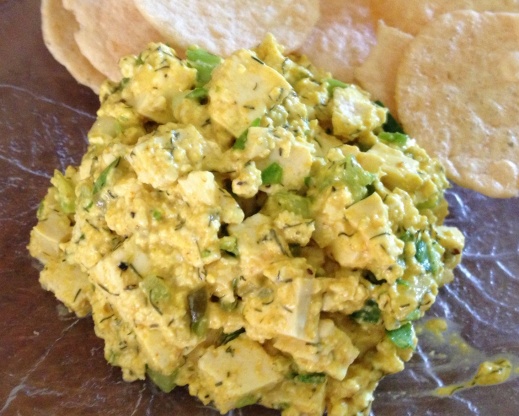 Eggless Egg Salad
1 recipe photo
Directions
Slice one-third of the tofu and mash in a bowl.
Add the other ingredients in whatever order you wish.
I like to slice and cube the remaining tofu so it resembles the egg salad I grew up with: kind of chunky with the yolks fully incorporated.
Enjoy on rye bread or on crispy crackers.
Bon appetite!