"This is a recipe we came up with when the Eilte Bakery in Rochester, NY closed. They had the most fantastic Christmas cookies. When the new owners took it over, they got rid of this recipe. It took along time, but we finally duplicated it. These cookies have just a little bit of anise flavoring. Its very distinct and delicious. Once you try this recipe, you will make it every Christmas! After we bake them, we frost and decorate them. Great way to get kids invloved."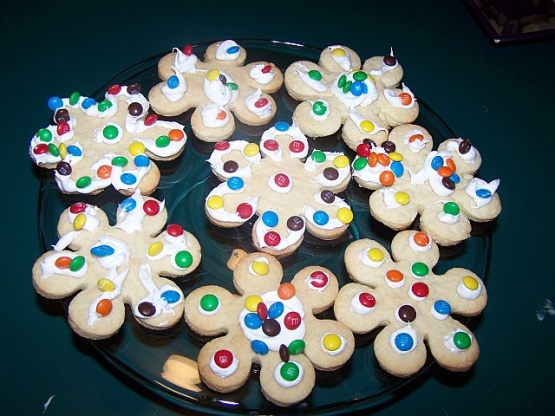 Elite Bakery Cookies
1 recipe photo
Directions
Preheat oven to 325 degrees F.
In a bowl, combine sugar cookie mix, melted butter, egg, cream cheese, anise flavoring, and flour;
mix together to form dough.
On a floured work surface, roll and shape with cookie cutters.
Spread out on cookie sheets and bake on the top shelf of the oven for about 10 minutes.