"These bizarre confections are only for those with a serious sweet tooth! They are quite rich, so small pieces are necessary."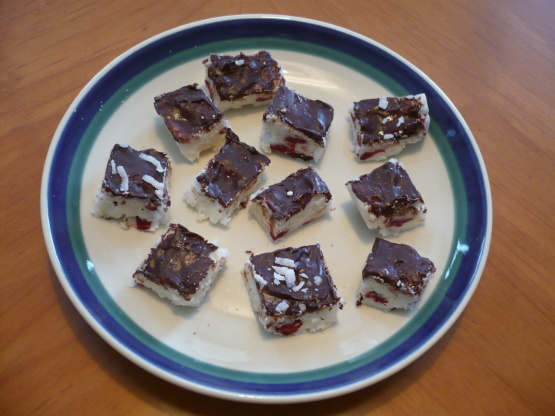 "everything but the Kitchen Sink" Candy
1 recipe photo
Directions
Combine first 6 ingredients and work together well with a fork.
The mixture shouldn't be sticky and should form a stiff, moldable dough - if not, add more coconut and icing sugar.
Shape mixture in a 1/4" thick cake plate lined with waxed paper; leave until firm.
Brush the melted chocolate over the cooled squares to coat the squares.
Score into squares before the chocolate is fully set.
Cut into squares when chocolate has hardened.
Enjoy!