"I just discovered this in Betty Crocker's baking classics. This should be illegal. It's a cross between a donut, a muffin, and cinnamon toast. I used butter, and I rolled the entire thing (top, bottom, and sides) in butter and in cinnamon sugar when it came out of the oven. This is way too simple to make and way too delicious. This is dessert to me...I wouldn't make it for breakfast, but it's good no matter what."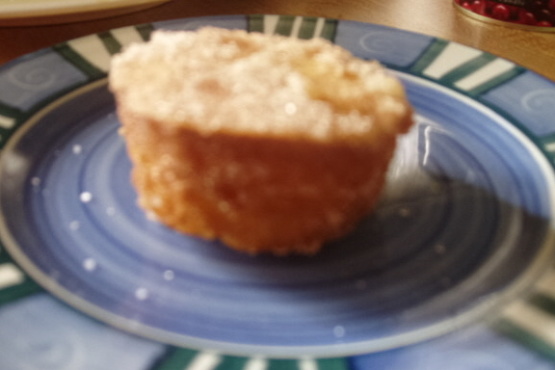 French Breakfast Puffs
3 recipe photos
Directions
Heat oven to 350.
Grease 15 muffin cups, 2 1/2 x 1 1/4".
Mix shortening, 1/2 cup sugar, and the egg.
Stir in flour, baking powder, salt, and nutmeg alternately with milk.
Fill muffin cups about 2/3 full.
Bake until golden brown, 20 to 25 minutes.
Mix 1/2 cup sugar and the cinnamon.
Immediately after baking, roll puffs in melted butter, then in cinnamon-sugar mixture.