"A butter stuffed chicken breast best served with rice or potatoes. You can also use boneless skinless thighs."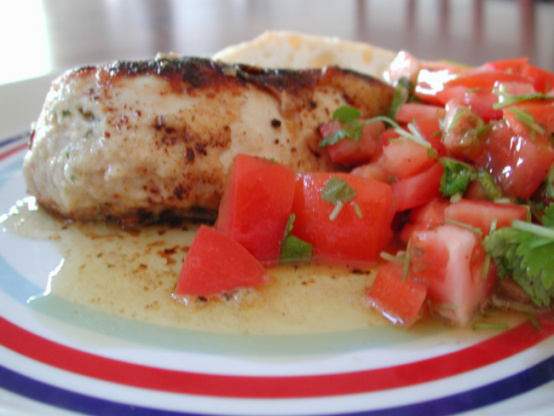 Fresh Chicken Kiev
1 recipe photo
Directions
Make the filling first by combining all ingredients in a blender and mixing well.
Then place filling in Saran Wrap and kind of shape it like tubed cookie dough.
Place in freezer about 15 minutes while prepping the chicken breast.
To prep breast, flatten them as much as possible with a rolling pin and pat dry.
Prep your egg wash by beating the eggs and milk together very well.
After butter is solid cut about 1-2 oz of it and place in center of chicken breast.
Then roll the chicken around the butter, sealing it well.
(IT IS IMPERATIVE THAT KIEVS BE SEALED. IF YOU HAVE ONE SMALL LEAK YOU WILL HAVE NO BUTTER FILLING.).
(The chicken gets a little sticky when you flatten it you probably notice that when you dried it so if you rub the "stickiness" around the edges the "stickiness" cooks before the butter melt and helps seal the butter in; sorry for not saying that before).
After sealing in the butter, dip the breasts in the egg wash and roll them in bread crumbs.
place on a baking sheet or pan and bake at 350°F for 20-30 minutes or until golden brown.