"I don't recall where I got this from, but they are quick and easy and the kids think they are super cool."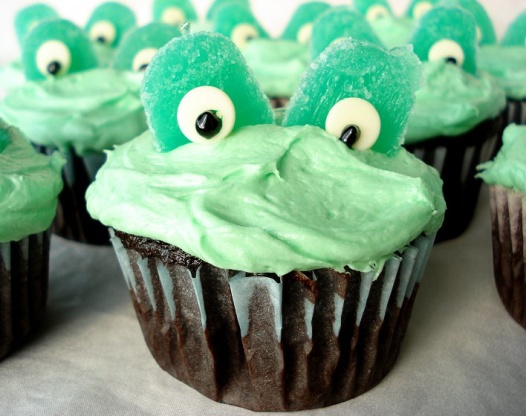 Frog Cupcakes
5 recipe photos
24

cupcakes, cooked and prepared for frosting

2

cups green frosting

24

gumdrops, green

black decorating gel
Directions
Ice cupcakes with green frosting.
Slice gumdrops in half (Note: If you have a Lammes Candies around you, they also have these green sours you can buy in bulk that work if you cannot find gumdrops).
Push one white chocolate chip piece into the bottom edge of the sticky part of the gumdrop, you want the point of the chip to stick in there.
Place gumdrops on cupcake like the frog's eyes and use the black icing to make a dot for the pupil.
Note: You can also use blue frosting and have it look like the frog is coming out of the water.