"Tasty treats the adults will enjoy as much as the kids! Also a great recipe for kids to try out on their own."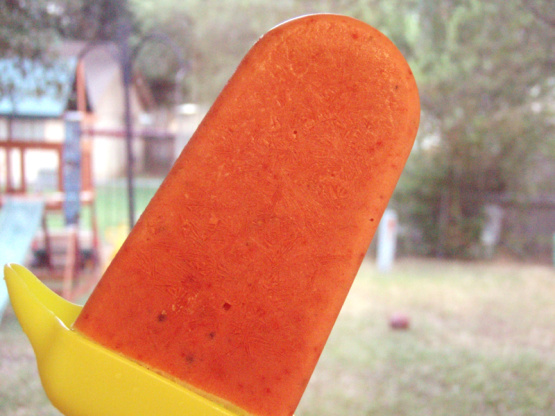 Frosty Strawberry Pops
1 recipe photo
Directions
In blender, blend all ingredients about 1 minute until smooth.
Pour into eight 3-ounce, wax-coated paper cups. (Like Dixie Cups).
Place in shallow pan and insert a wooden popsicle stick or plastic spoon into the center of each.
Freeze until firm, about 4 hours.
After pops are frozen, they can be transferred to a reclosable plastic bag for freezer storage.
To release pops from cups, dip briefly into hot water up to rim of cup.