"A simple traditional recipe for cookies similar to shortbread. The wonderful flavor comes from the cardamom, which is fairly expensive, but very worth it. I actually prefer them without the almonds, but you might add them if you like."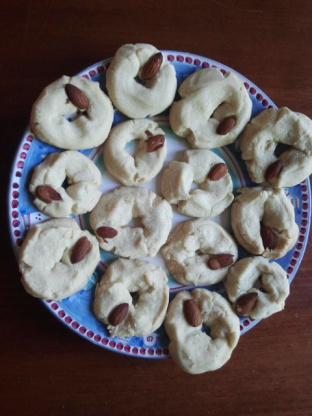 Ghoraiybah
1 recipe photo
Directions
Preheat the oven to 300ºF (150ºC).
In a medium bowl, stir together the butter and sugar until smooth. Stir in flour and cardamom until well blended. Pinch off tablespoonfuls of dough, and roll into a thin rope. Join the ends together in a circle, and place on a greased cookie sheet. Place almond halves on the joints where the circles come together.
Bake for 20 minutes in the preheated oven. The cookies should remain white, but may turn golden at the very edge.