"Serve warm with strawberry jam. Perfect with a hot cup of tea. The scones can be frozen."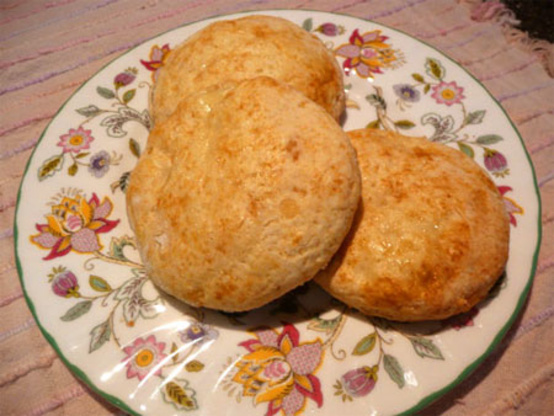 Ginger Scones - the Inn at Little Washington
2 recipe photos
Directions
Preheat oven to 375°F.
Line two baking sheets with waxed paper.
In a large bowl, combine the flour, baking powder, sugar and butter with an electric mixer.
Add the milk, 1/4 cup of the cream, the egg yolk, and the candied ginger. Mix until just incorporated (do not overmix.).
Turn the dough out onto a lightly floured service and roll out to 3/4" thickness.
Use a heart-shaped or round cutter to cut out the scones. Place the scones on the baking sheets.
Brush the tops of the scones with the remaining 1/4 cup cream. Bake for 4 minutes, rotate, and bake for 5 minutes more.
Remove from the sheets with a spatula and cool on a wire rack.
Serve with strawberry jam (and clotted cream, if you like.).