"This recipe comes from the book Creative Cookies by Toba Garrett. It is a delicious icing that dries shiny and semi-hard. So you can easily stack your cookies but not break a tooth when you bite them."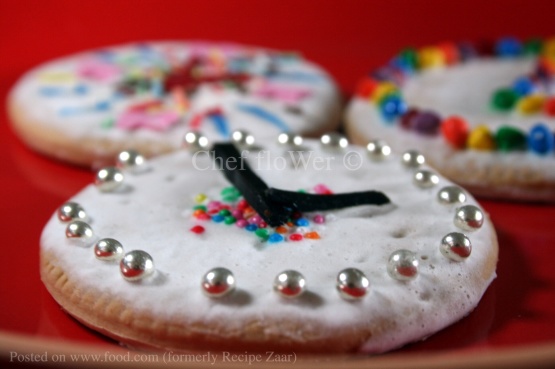 Glace Icing - Shiny, Semi - Hard Icing for Cookies
1 recipe photo
Directions
In mixing bowl, thoroughly mix sugar and milk with a hand mixer. The icing should be very soft and have a heavy cream texture.
Add corn syrup and mix until just combined.
Divide icing into several bowls and color using concentrated pastes for the best results. Cover each bowl with plastic wrap until ready to use.
Note: The icing will last for up to 2 weeks in the fridge. Put plastic wrap directly over the icing and seal the bowl with a tight fitting lid. When ready to use, stir the icing until it has a flow consistency. Can be made with water instead of milk. Without milk it will last for 3 weeks in the fridge. You do not need to refrigerate decorated cookies. I also guesstimated the yield.