"This was my mother-in-law's recipe. It is very good. That is all I can say. If you like Grape Nut Pudding, I think you'll like this. I always double the original recipe, so the ingredients below are for the double one, but if you want a smaller one, you can cut it in half."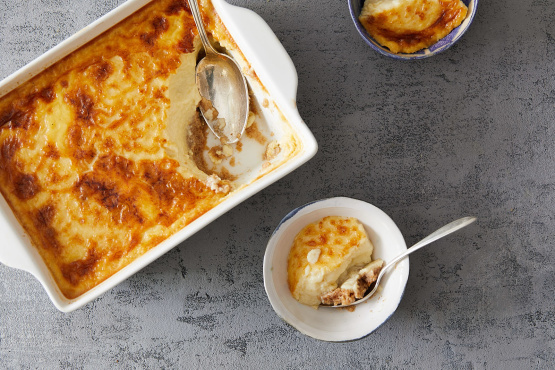 Grape Nut Pudding
6 recipe photos
Directions
Butter a 1 1/2 quart casserole.
Soak Grape-nuts in hot water for a short while.
Put into the casserole.
Add the butter, milk, sugar, eggs, and vanilla; mix well.
Bake in a pan of water in a 350°F oven for 30-45 minutes, maybe more, depending on your oven.
Before taking out, check to see if it is firm in the middle.