"(I was given this recipe a few years ago). It is one everyone will ask for. I took it once to a Birthday Party and was asked for the recipe by at least 5 people including the host. These can be served for dinner on rice or taken to parties and kept warm in a crockpot until serving. They can also be made ahead of time and frozen."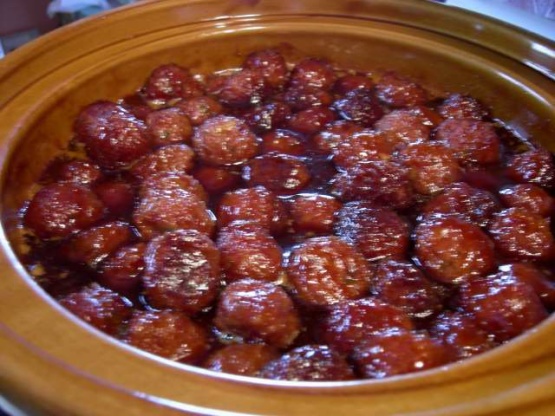 Ham Balls
3 recipe photos
Directions
(3 batches of sauce is best when filling a crockpot with a double batch of balls) Ham Balls: Mix all together, gradually adding milk at the end to moisten enough to form balls.
Bake balls on a cookie sheet for 20 minutes at 350 degrees, drain fat and cool.
Sauce: Mix togther, heat and simmer 10 minutes until well blended.