"Taken from Gary & Janella's Good Chef Bad Chef tv show, this was shown in 2006 but the show is on re-runs, on UKTV Food. A healthier take on a cream cheese frosting."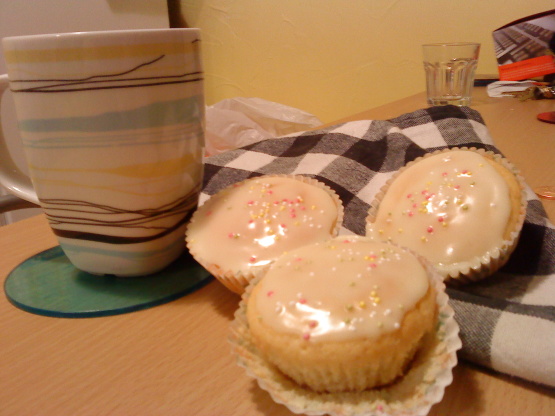 Healthy Lemon Cupcake Frosting
1 recipe photo
Directions
Place icing sugar in a bowl and create a whole in middle and hollow out.
Add Yoghurt into centre of bowl.
Carefully fold yoghurt into icing sugar making sure of no lumps.
Continue mixing until a thick but moveable texture is formed.
Add lemon zest and lemon juice and mix.
Finally add a tiny drop of yellow food colouring and mix.
Your ready to generously frost your cupcakes.