"From BHG, with a few changes and adjustments. The original recipe called for walnuts but I'm not a fan so replaced with almonds. Serve with toasted baguette slices or crackers."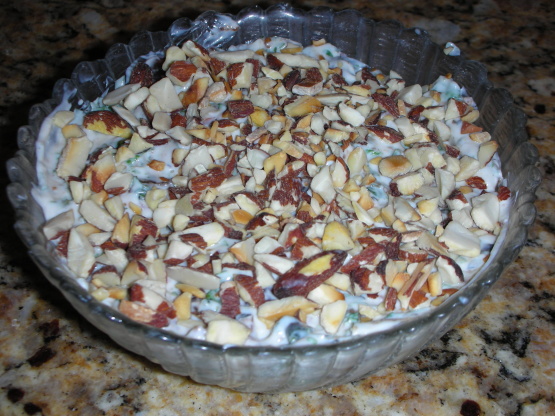 Herb Chevre Fig Spread
3 recipe photos
Directions
In a small bowl pour boiling water over figs to cover; let stand 15 minutes. Drain well.
Meanwhile, in a medium bowl stir together chevre, sour cream, basil, and thyme. Season to taste with salt and pepper. Stir in drained figs and 1/4 cup almonds. Thin with milk if needed. Cover and chill in refrigerator up to 24 hours.
To serve, transfer spread to a serving bowl. Sprinkle with remaining almonds and fresh thyme (if using).
Serve with toasted baguette slices or crackers.