"I have several recipes for waffles but I always come back to this one. I only use NATRON in my waffles but I have substituted NATRON with baking soda in this recipe. I think both NATRON and SOURED MILK is hard to find in the US. Norwegians always use a 5-heart iron to make waffles but it's no requirement. Serve them warm with any topping your heart desires."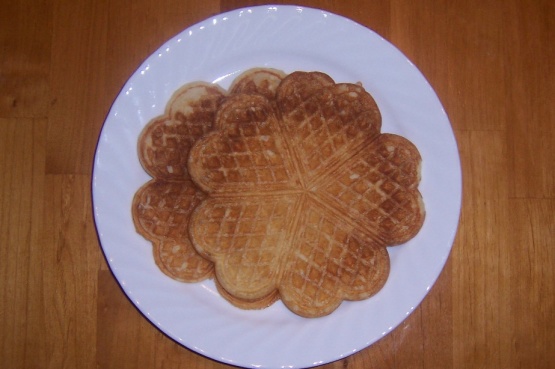 Hilde's Norwegian Waffles
1 recipe photo
Directions
Stir baking soda into 1 cup soured milk.
Melt and cool the butter.
Whisk together eggs, sugar and vanilla.
Whisk in melted, cooled butter.
Add in flour and baking soda/soured milk. Stir.
Add the rest of the soured milk. You might need to add a bit extra but the batter should be pretty thick.
You should make the waffles right away but you can keep the batter in the fridge until the next day.