"I have no idea where the name came from but it's been in my family forever - my dad remembers my Grandma making this for him when he was a kid as a special "treat" supper! I've included the sauce recipe for the buns too - it just isn't the same without it!"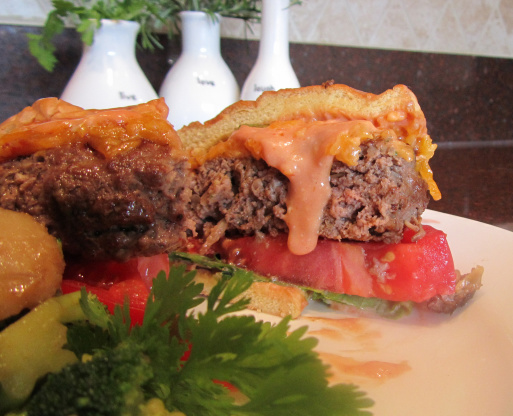 Hong Kong Burgers
1 recipe photo
Directions
Combine burger ingredients until just combined.
Shape into 10 patties.
Grill for about 4 minutes, flip, and grill 4 minutes longer (depending on your grill and how fast the burgers cook).
Just before the burgers are done, put a cheese slice on 5 patties until melted and remove from grill.
Combine the chili sauce and the mayo to make the sauce.
Cut each hamburger bun into 3 slices (think of a Big Mac bun).
Place a plain patty on the bottom with some sauce, then the middle of the bun, then a cheese patty, a slice of tomato, some lettuce, put some sauce on the top bun, and put'er on top.
Serve with lots of napkins!