"I made MustangMom's Delicious Zucchini Casserole the other night for dinner and LOVED it, especially the sauce that goes on the zucchini. I was thinking how it would make a wonderful base for a hot artichoke and spinach dip. Here is the dip with my alterations. Oh, and if you haven't tried her casserole, it's a must!"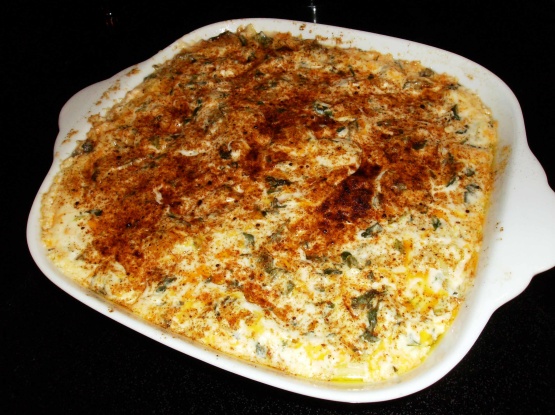 Hot Artichoke and Spinach Dip
3 recipe photos
Directions
Combine butter, sour cream, cream cheese and cheddar cheese and blend well.
Add the artickoke hearts, spinach and garlic. Sprinkle with the paprika.
Place mixture in an oven safe dish and bake at 350 degrees for 15-20 minutes or until bubbly and heated through.
Serve with baguette slices and vegetable sticks.