"This came from my niece years ago and is the very best sauce I have had. It is thick and chocolaty (if that's a word). It is easy to make and you don't have to worry too much about any lumps because you put it through a sieve when done. It is so creamy. Put some in a pretty jar and give as a gift with an handmade tag."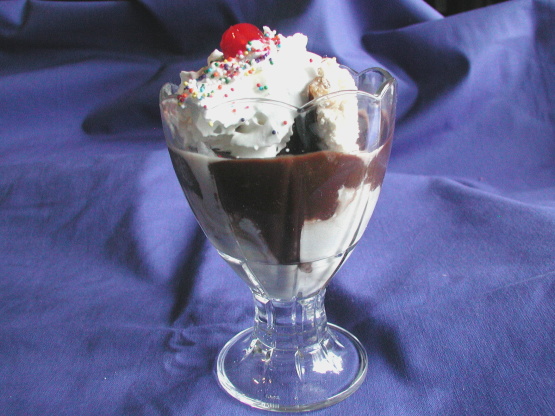 Hot Fudge Sauce--Out of This World!
3 recipe photos
Directions
In a 2 quart saucepan mix the sugar, flour, cocoa together.
Add the butter and milk.
On a medium heat bring to a low boil and cook till thick, whisking all the time as you don't want it to stick and burn.
Cook about an extra 1/2 to 1 minute.
Remove from heat and add the vanilla.
Put through a sieve to get any would-be lumps out.
Result is a creamy, thick sauce.