"After making perfect roasts, fish, rice, and pasta using the cook-off-of-heat method, I tried it on sunny side up eggs with perfect results every time. A lid is necessary for this recipe's method, and a clear lid is helpful. This is now my go-to snack when I want fast comfort food. After seeing fellow college dormmates make rubber sunny-side-up eggs, I figured posting my method on Zaar might be a good idea to spread the joy of lovely sunny side up eggs in all its runny-yolk glory. Always add salt only right before cooking or after cooking eggs, because salt will start the coagulation process prematurely. In the case of sunny side up eggs, the salt particles will cause the area it's touching to cook faster during the time in the pan, so it's best to leave the salt off until the egg is ready to be served. I love this draped over a slice of bread - simply heaven."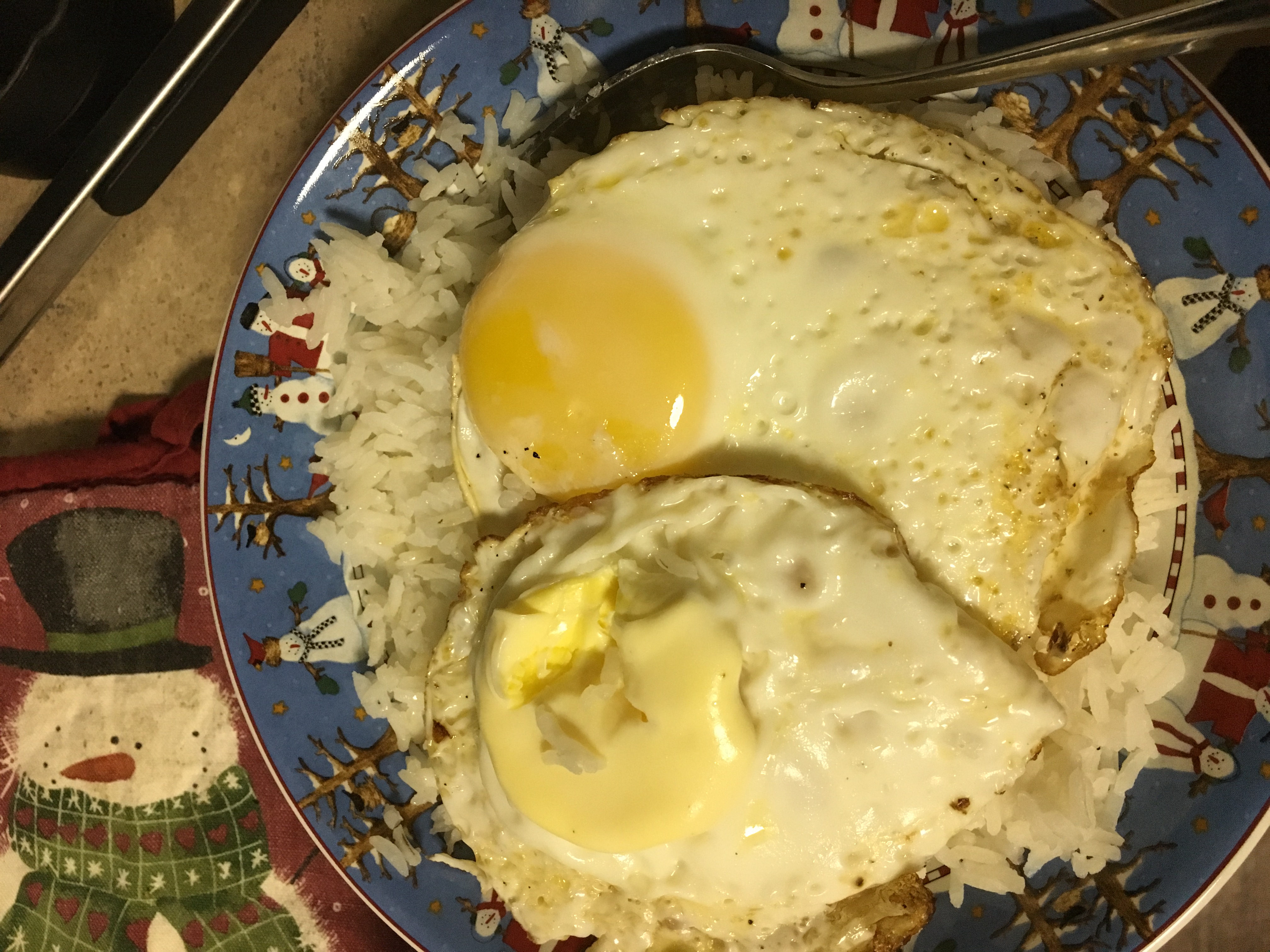 How To: Make Sunny Side up Eggs
1 recipe photo
READY IN:

5mins

SERVES:

1

YIELD:

1

egg

UNITS:

US
Directions
Add oil, butter, or margarine to thoroughly-heated pan; spread with a spatula.
Crack egg on a flat surface to avoid tiny shell pieces breaking apart and sticking to the egg white and add egg to pan (slip egg into a saucer first if you have trouble keeping the yolk from breaking); cover immediately.
Turn off heat after one minute - take off of stove if using an electrical stove; leave covered until egg white around yolk is opaque white - usually 3-5 minutes, depending on your pan's ability to retain heat. Uncover, add salt (might not be needed if salted butter or margarine was used) and pepper to taste, carefully run spatula under egg, and serve.