"We think it's that good! I think the roasted flavor of the sweet grape tomatoes makes the difference....this salsa has a very fresh, bright taste and I hope you enjoy it as well!"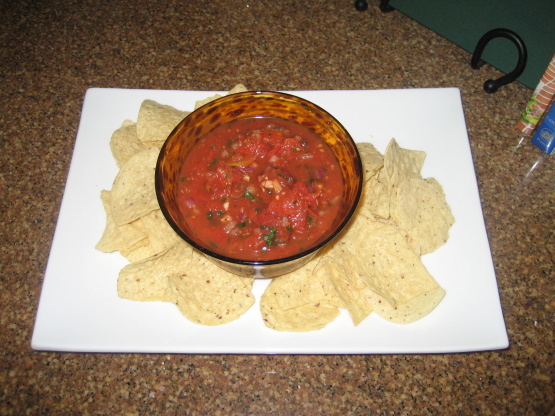 I Should Sell This Salsa Salsa
1 recipe photo
Directions
Toss sweet grape tomatoes in olive oil.
In a medium skillet over medium-high heat, roast tomatoes until they begin to blister and soften.
Add chopped garlic and heat just until garlic becomes aromatic.
Remove from heat and place in bowl of food processor.
Add canned tomatoes, onions, cilantro and seasonings, process briefly with a few pulses until desired texture is obtained.
Serve right away with some warm tortilla chips or cover and refrigerate for later use.
Mucho bueno either way!