"Here is another cookie recipe from the "1001 Cookie Recipes" Cookbook. My youngest son really likes these and I usually have to make at least two batches, one for him and one for the rest of the family."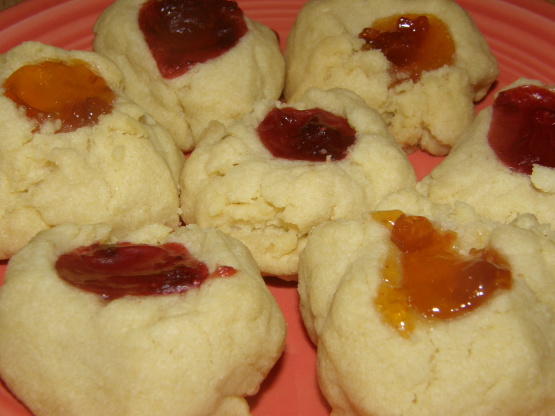 Jelly Cookies
1 recipe photo
Directions
Preheat oven to 350. Lightly grease 2 baking sheets.
In a large bowl, cream the vegetable shortening and sugar. Beat in the egg. Beat in the vanilla extract and lemon juice. Gradually blend the flour.
Pinch off walnut-size pieces of the dough and rool into balls. Place 1 inch apart on the prepared baking sheets. Press your finger into the center of each cookie to make an indention. Fill each cookie with a little jelly.
Bake for 20 to 25 minutes, until lightly colored. Cool on wire rack.