"This is my favorite apple pie. I think that its very easy to make and also is not so full of fat and calories! *update* When the pie is ready I dust it over with some powdered sugar. Much better looking!"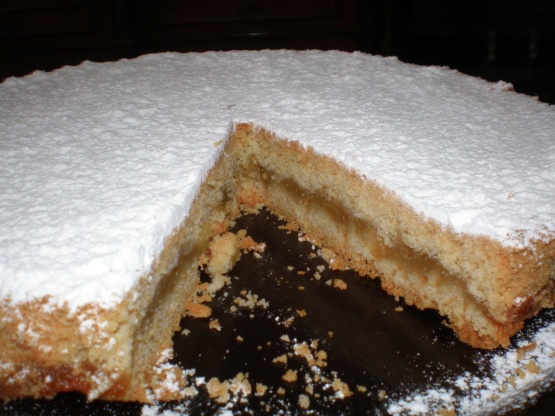 Katia's Apple Pie
5 recipe photos
Directions
Peel the apples and cut them into pieces.Put in a saucepan the apples, one glass of water, the glass of sugar and the cinnamon stick. Let them boil until the apples are more like applesauce, approximately 50 minutes.
In mixer bowl, blend the shortening with the rest of the sugar for 3-4 minutes and then add the egg. Continue for 2 minutes more. Then add slowly the flour using hand to make a dough.
In a baking pan put at the bottom foil. Divide the dough in half. Place by fingers half of the dough at the bottom of the pan. Remove the cinnamon stick and layer the apples.
The rest of the dough shape it into a disk on a foil and then turn it over the apples.
Bake at 350 degrees for 1 hour.