"This truly is kid friendly cuz there are no "pieces or green things" for the kids to pick out."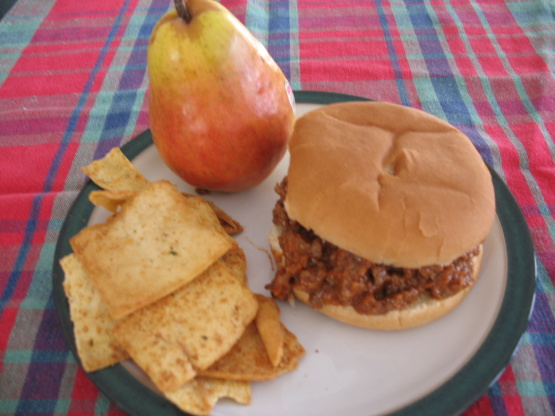 Kid Friendly Sloppy Joes ("no Green Stuff")
1 recipe photo
Directions
In a skillet, over medium heat, sautee onion until slightly translucent. Use cooking spray if desired.
Add ground beef or turkey, add salt and pepper.
Cook until no longer pink.
In the mean time: In your 2 cup measuring vessel, combine ketchup, vinegar, mustard, brown sugar. Stir into meat once it is fully cooked.
Simmer 15-20 minutes. Serve hot on soft rolls or buns.
Note: you may use 3/4 cup ketchup and 1/4 cup of your favorite BBQ sauce for added zing.