"Breakfast, snack use toasted bagals or pita chips."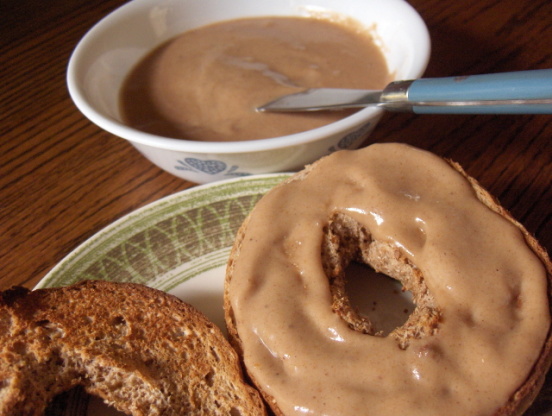 Kimberly Gale's Banana Almond Hummus
1 recipe photo
Directions
In bowl cover dates in boiling water and allow to plump for 5 minutes. Drain, pit and chop coarsely.
IN blender [or food processor]: Combine all ingredients and processor until smooth. Add cinnamon to taste. The recipe called for a dash. Scrape down sides as needed.
Pour into serving bowl.
Garnish if desired with honey [do not use for non-Apian vegans or vegetarians] or other liquid sweetener and sprinkle with chopped toasted almonds.