"This recipe came from Laughner's Cafeteria. <><"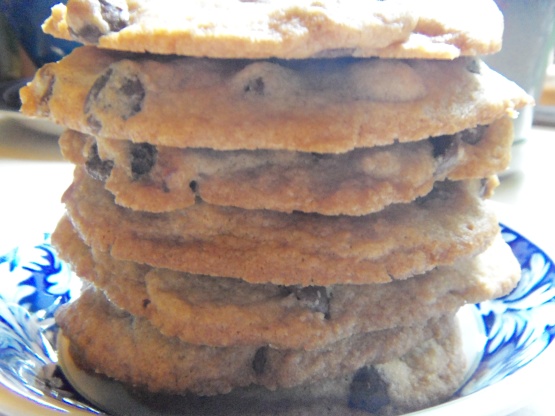 Laughner's Chocolate Chip Cookies
2 recipe photos
Directions
In a large bowl, mix flour, salt, white sugar, brown sugar and baking soda until well combined.
In another bowl, mix margarine, eggs and vanilla.
Add wet ingredients to flour mixture. Mix until combined.
Stir in chocolate chips.
Grease cookie sheet and drop dough by 2 tablespoon scoop.
Mash to a 3 inch size.
Bake at 350 for 16 minutes.