"This quick and easy recipe is perfect for OMAC users. I found this recipe in one of my favorite cookbooks from Vancouver author/chef/and fireman, David Veljacic. There is a nice balance of flavors between the lemon juice, olive oil and brown sugar. This recipe reminds me of a long lost recipe my DM used to make....so it does bring back childhood memories of days gone by! This is a family favorite.....I hope it becomes one of your!!!"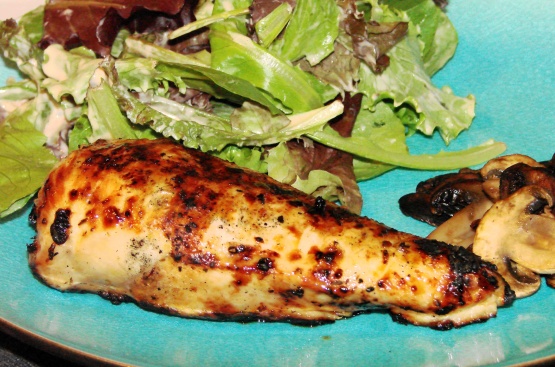 Lemon Marinade for Chicken (Omac)
1 recipe photo
Directions
Combine the lemon juice, olive oil, brown sugar, oregano, black pepper and garlic powder.
Add the meat and let marinate for several hours.
To freeze: Place in a large freezer bag, removing any air. Lay the chicken flat and place on a cookie sheet flat in the freezer. (by using this method of freezing, you can stack each package neatly).
To thaw; place the chicken in the fridge overnight ~ or ~ for a quick thaw, place the chicken in the sink, using tempid water and let thaw for about 25 - 30 minutes. Once thawed, either use immediately or put back in the fridge until ready to use.