"A traditional Austrian, absolutely delicious and so easy to make cake. Classic :)!"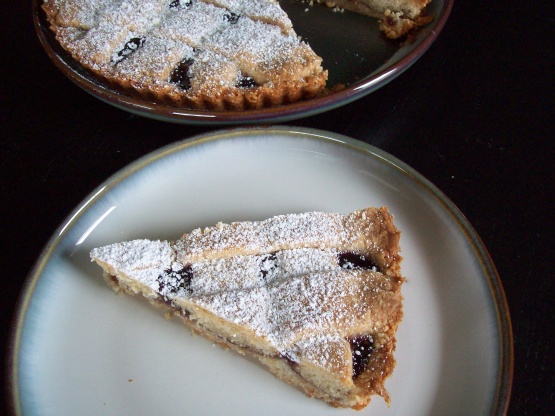 Linzer Schnitten (Linzer Cake)
2 recipe photos
Directions
Crust: Knead butter, sugar, flour, egg, breadcrumbs, cinnamon and hazelnuts to a soft dough, form to a ball and let cool in the fridge for about 20 minutes.
Mix jam with rum.
Butter a cake pan and split dough in halves.
Use rolling pin to flatten dough.
Cover cake pan with one half of dough and coat with jam-rum mixture.
Cut other half of dough in half inch wide stripes and arrange "lattice-like" on the jam rum mixture.
Bake at 175°C until golden brown (45minutes).
Sprinkle with powdered sugar.