"My own invention. I find sangria to be one of the most refreshing things to drink on a summer evening with spicy food. Use other fruits that you would find appealing. Slightly over-ripe fruit seems to work best."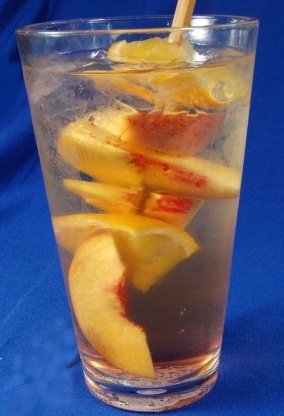 Mammas White Sangria
2 recipe photos
Directions
Clean the fruit and then cut them up in small pieces and/or mush them up.
Place the fruit pieces in the bottom of a pitcher and sprinkle the sugar on top. Stir. Let sit for 15 minutes to draw the juice out of the fruit.
Add the wine, triple sec, and brandy to the fruit. Place in the fridge and wait at least an hour.
Stir the sangria and then pour into over ice into your glasses.