"I ranked this #1 in 2005 when I had a bumper crop."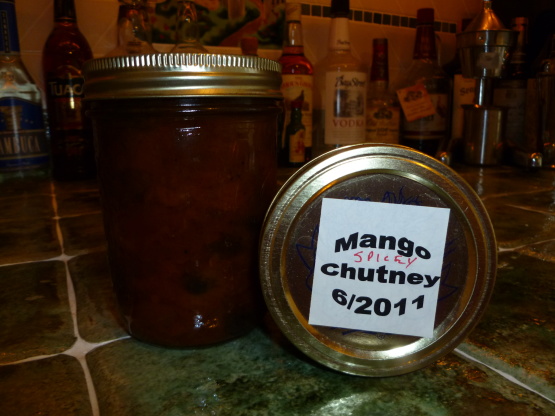 Mango Chutney Spicy
2 recipe photos
Directions
Put mango in a stainless steel pot. Add water bay and salt. Cover and simmer until the mango starts to soften, stirring occasionally.
Meanwhile, simmer dates in vinegar until soft. Remove dates and chop finely. Make a syrup with the remaining vinegar and sugar.
Add mango, dates and all spices. Cook until it becomes a thick puree.
Add nuts and lemon juice. Simmer gently till thick.
Cool and bottle.