"I created this recipe by combining and modifying a few other scone recipes. It turned out nicely -- a huge hit with friends and family! This is a more traditional scone recipe, somewhat (although not exactly) like the kind you would find in England. Feel free to play around with the amounts of cinnamon and almond. The almond can easily be cut down to 1/2 teaspoon if you'd like more of the cinnamon and maple flavor to come out. The maple flavor will be very subtle either way, but always delicious! I prefer them unglazed (and it's healthier anyway)!"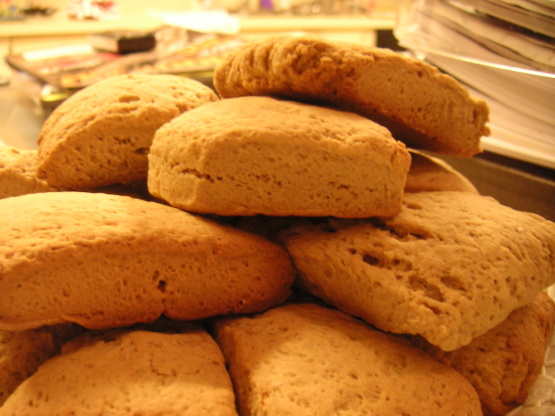 Maple Cinnamon Scones
1 recipe photo
Directions
Preheat oven to 375 degrees.
Whisk flour, sugar, baking powder, baking soda, salt, and cinnamon in a large bowl to blend. Cut butter into small chunks and mix until mixture becomes crumbly.
Stir milk, maple syrup, and almond in a small bowl to blend. Gradually add wet mixture to dry mixture, stirring just until dough forms a ball.
Turn dough out onto lightly floured surface. Knead dough a few times, but don't overwork it or the scones will be too dense. Roll it out to 1/2-inch thickness and cut into triangular wedges. Transfer wedges to an ungreased baking sheet.
OPTIONAL: beat one egg and brush lightly over scones to create a glaze.
Bake scones until golden, about 20 minutes. Transfer to rack to cool.