"There's no dairy, no sugar, no grains (quinoa is a seed) and no animal products in these delicious vegan cookies. But before you start accusing me of sucking the joy right out of cookies (mmmm….cookie joy), just give 'em a try. They are moist, soft and nutty – in other words similar to your standard carnivorous cookies. One word of warning though, these aren't a chewy cookie. They are crumbly so make sure you eat them over a plate."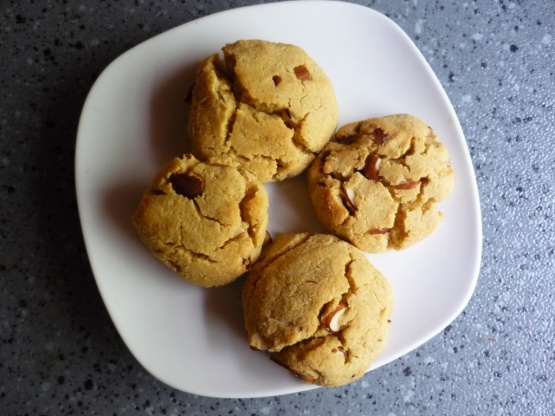 Maple Nut Cookies
1 recipe photo
Directions
Sieve the coconut flour, quinoa flour, baking powder and baking soda into a large mixing bowl.
In a separate bowl whisk together the coconut oil, vanilla extract, maple syrup and milk.
Gradually add the wet ingredients to the dry, stirring until it clumps to form a moist batter.
Fold in the almonds.
Place large tbsps of the mixture onto a baking tray lined with greaseproof paper. It should make around 16. Bake at 350 for 10-12 minutes.