"This candy is always made for Christmas at our house. They taste a bit like Almond Joy candy bars. They are very yummy. I really don't have any idea how many this recipe makes, but I know it is a lot. These make great gifts placed in a Holiday tin."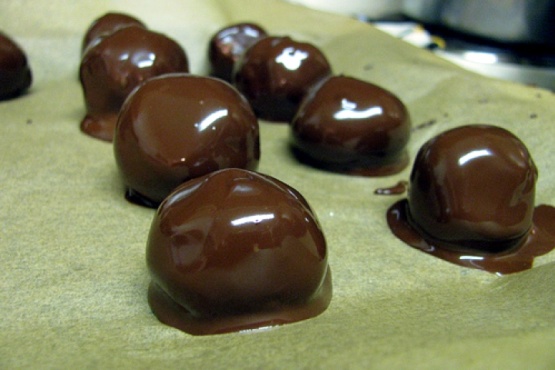 Martha Washington Balls
1 recipe photo
Directions
Combine all ingredients except chocolate chips.
Refrigerate over night.
Shape coconut mixture into walnut-size balls.
Freeze until firm.
Melt chocolate chips in a double boiler.
Pierce balls with a tooth pick or wooden skewer, dip balls into chocolate.
Lay on wax paper.
Refrigerate until set.
Store in an airtight container.
Note: This recipe originally called for 1 block of paraffin wax melted in with the chocolate chips. I don't care for the wax, so I don't add it. It's just a personal preference.