"These little honeys melt in your mouth and have a wonderful, light rum flavoring making them extra special. They're a favorite at Christmas time in our family."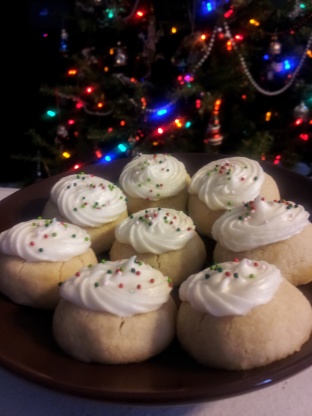 Melting Moments - Rum Flavored
1 recipe photo
Directions
In medium mixing bowl, cream butter until fluffy and gradually add the powdered sugar and salt. Mix thoroughly, and gradually add the cornstarch and flour and blend well.
Form the dough into bite-sized balls, slightly flattening the top. Preheat oven to 350°. Bake for 10-12 minutes or until the cookies are golden on the bottom. Cool completely.
While the cookies cool, make the frosting. In a small bowl, combine the butter, confectioners' sugar, rum extract, and milk until creamy. Ice the cookies when they are completely cooled. I usually pipe the frosting on top, and then sprinkle with a few Christmas decors. Store in tins, separated in layers by plastic wrap.