"Succulent, is all I can say."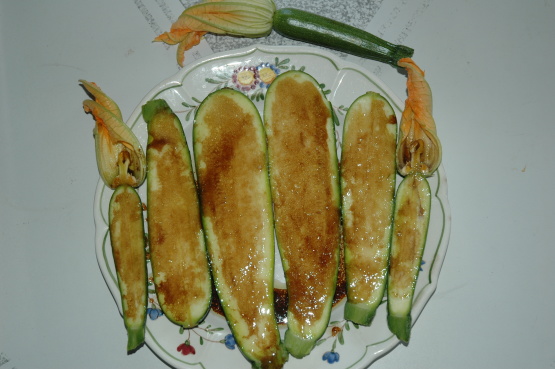 Michael's Grilled Zucchini
5 recipe photos
Directions
Slice zucchini lengthwise.
Sprinkle salt onto open halves.
Let zucchini sweat (about 30 minutes).
Drizzle vinaigrette over halves. (We make our own. 1/3 balsamic vinegar to 2/3 olive oil).
Grill over hot coals until blackened and crisp, but still tender and juicy inside (about 15 minutes).
Serve with grilled polenta, fresh tomatoes, and a salad if serving vegetarian.