"Everyone loves these, even my veggie hating son. He loved these so much he ate the leftovers the next day. Veggies keep it moist and recipe is super simple and fast. Whole mix turns out to be 1430 calories, so divide by how many meatloaves you have for a more accurate count. Also my meatloaf seasoning pack has 90 calories if you use something different you can adjust the calories."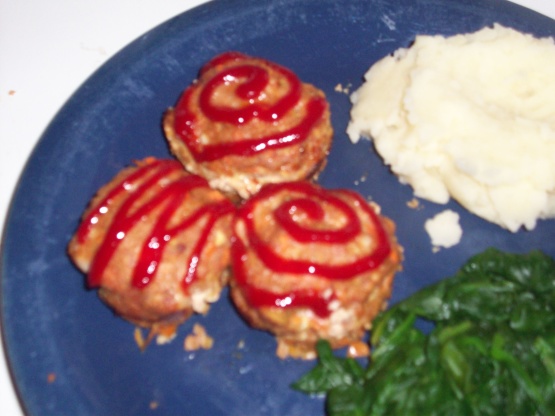 Mini Turkey Meatloaves
1 recipe photo
Directions
Heat oven to 350°F, spray muffin tin with non-stick cooking spray.
In food processor, finely chop carrots, onion, and celery.
Mix ground turkey, veggie mix, seasoning, breadcrumbs, ketchup and egg.
Roll into about 10 portions.
Place each ball into greased (Pam spray) muffin tin hole.
Bake at 350F for 20 minutes.
Remove and cover tops of each meatloaf in about 1 tbsp of ketchup.
Return to oven for 15 – 20 minutes.