"Sounds a little weird, but I catered to the Masters golf tournament in Augusta once and everyone there loved it."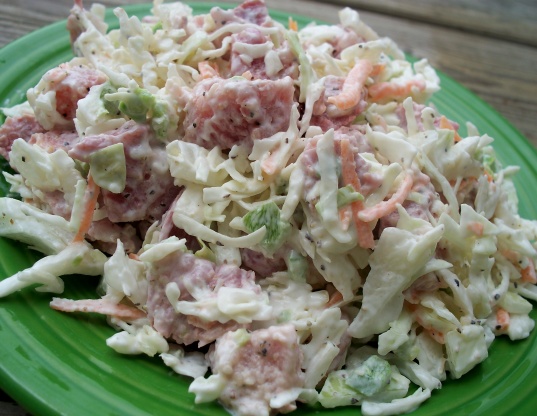 Mj's Corned Beef Salad
1 recipe photo
Directions
In a large frying pan cook corned beef on med heat to melt the fat off then set aside to cool.
Once cooled, dice both the bell pepper and the onion and mix into the corned beef with a large wooden spoon.
Then add the coleslaw mix the same way.
Then add the horseradish and salt and pepper to taste.
Finally add in the mayo.
It's like with chicken or tuna salad, everyone likes a different consistency, so use the mayo to achieve desired viscosity.